A Gold Coast based Running Club
Good Times Running Club is a Gold Coast based Running Club that strives to share our love of running. We bring together a community that is focused on building friendships, providing support and improving the physical, mental and social wellness of others. The club includes competitive and social runners. Everyone, regardless of age or ability is welcomed and encouraged to be part of the club. Join in and get your running high!
Member Registration is just $30, covering 1st Oct to 30 Sep!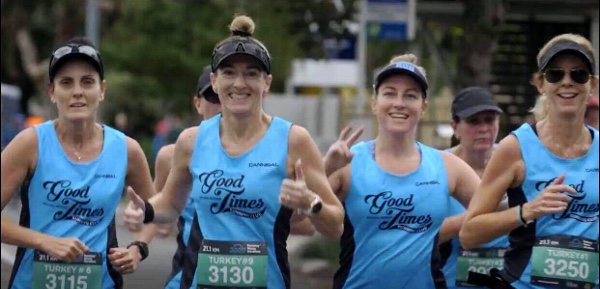 Join the Facebook group page for other runs and fitness activities that are offered on alternate days.
Currently, these include Deep Water Running and Boxing.
Prepping for your first 5k, 10k, half-marathon or full-marathon?
Join fellow health enthusiasts who are looking to continue to stay fit, healthy and happy. Walkers, runners, run/walkers welcome! Your intro to Good Times Running Club includes the Membership Perks + the following: